Art Group Wanstead was first set up to organise an annual art trail for local artists to show and sell their work. The group is made up of amateur and professional artists, with a wide range of ages, backgrounds and nationalities. We all have a connection with Wanstead, often living, working or attending a class in the area. We currently have more than 300 members.
To Apply to Join AGW Click Here
Membership is free but you need to be a member first to take part in the art trail.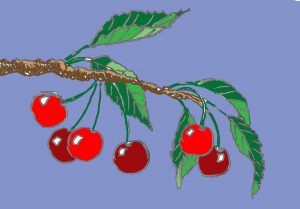 What are the aims of Art Group Wanstead?
To promote amateur and professional artists, craftspeople and their work;
To help artists to network;
To promote art classes, talks, clubs and demonstrations;
To make Wanstead even more interesting, friendly and vibrant;
To bring more people to our high street and local businesses (where they can see our art);
To build a stronger local community.
Art Group Wanstead (AGW) aims to have meetings once a month, which are informal and welcoming.
The group was founded to organise Wanstead art trails, for members to show and sell their work in shops and premises. About 150-200 artists have taken part in each of the trails, which started in 2010. About 70-75 venues have taken part in recent years. 2019 will see its 10thArt Trail Wanstead.
What else has the group done? Organised displays, art and craft fairs and parties, organised an independent pop-up shop (Redbridge's first). Some members have made new contacts leading to new business or outlets for their work; others have met business partners through the group. It has gained an enormous amount of publicity for its members work. Actress Meera Syal and actor Kulvinder Ghir helped launch Art Trail Wanstead 2011 at The George pub. It has introduced some outstanding artists to Wanstead, and local artists to other areas.
It is now starting to hold casual "Creative Bloc" meetings at local cafes and pubs, as get-together's for artists and other creatives. Days and times vary to help suit different members. Notices will be sent out to members. Creative Bloc is inspired by Leytonstone artists who started this style of agenda-free, relaxed gatherings.
AGW welcomes anyone who enjoys art to get involved – including children via their schools, groups for people with disabilities, and adults with learning difficulties. The group is also happy to promote other local art groups or clubs and their events. We ask that they do the same for us.
In these difficult economic times, the group helps lift people's spirits and confidence. And we avoid charging membership fees by asking everyone to get involved in helping the group in some way.
What else can AGW do? Pretty much anything, as long as you can work with other members to make it happen.You might want to organise an art show in the West End, attend talks or demonstrations, arrange outings, discover local events and fairs to participate in or simply meet other artistically minded people from the area. Members exhibitions and events can be promoted on this site.
What does AGW need? People with useful skills, and those willing to learn and help. At present we need an official AGW photographer, journalists and graphic designers, and organiser/curators for some of the bigger venues on the trail.