Friday 6 September
EVE OF THE TRAIL RECEPTION
The Stow Brothers, 117a Wanstead High Street
This estate agent, our Trail supporter and hub venue, is holding a preview reception with drinks and nibbles. A wide array of artwork work will be exhibited, including a miniature gallery with Virtual Reality access, and postcard art created by artists and local residents.
Members of the public are welcome. 6pm-8pm.

TEN YEARS ago, the Art Trail Wanstead organisers had no idea how many artists we had in our midst. Now we realise that artists – professionals and enthusiastic amateurs – reside in virtually every road.
This year there are about 70 venues and more than 150 artists, mainly group members, taking part. In addition, dozens of students and school pupils are showing work on the trail.
Another rich seam of artistic ability has been found by Art Trail organiser Eugene Coyle via his art postcard project. Encouraging anyone to send in their own art card, has revealed many more impressive artists living locally than previously recognised. At the trail, come and see the fascinating range of postcard art on the theme 'Time', to be shown at Stow Brothers and in our local libraries. Or even better, come to Eugene's stall at the Wanstead Festival on September 15, and produce some of your own.
A massive thank you to everyone involved, from organisers to artists, to businesses, shops, cafes, pubs, community centres and schools, and local publications – particularly the Wanstead Village Directory. Wanstead couldn't have done it without you.
Donna Mizzi (Art Trail founder/organiser)
Scroll down for full venue listings.
Look out for updates during the Trail!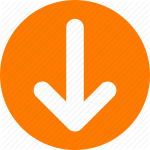 Woodford and Wanstead Photographic Society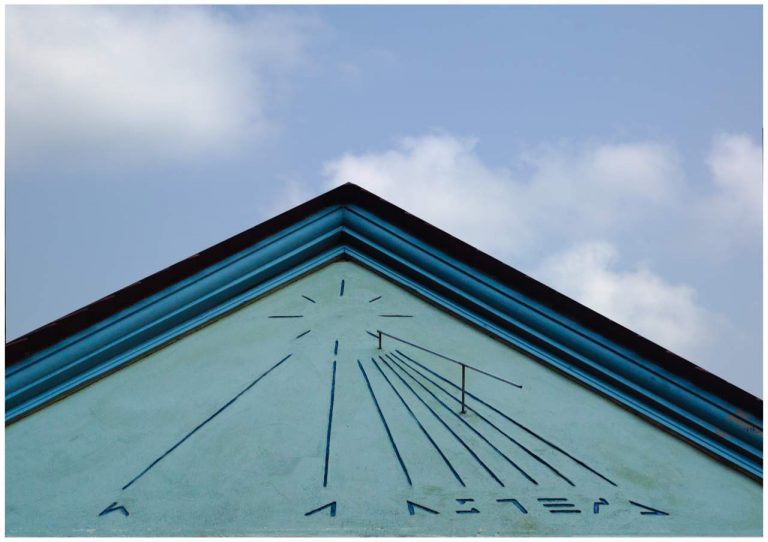 2. The George pub, 155 High St
3. The Barrel Boulangerie, 151 High St.
4. Edwards Duthie Shamash Solicitors, 149 High St.
5. Le Marmiton Bistro, 147 High St.
Photographer, member of Woodford and Wanstead Photographic Society, I mostly shoot landscapes or architecture but once a year I like the challenge of photographing a cycle race.
6. The Manor House, 129 High St.
Group show curated by Anna Bisset
(see events)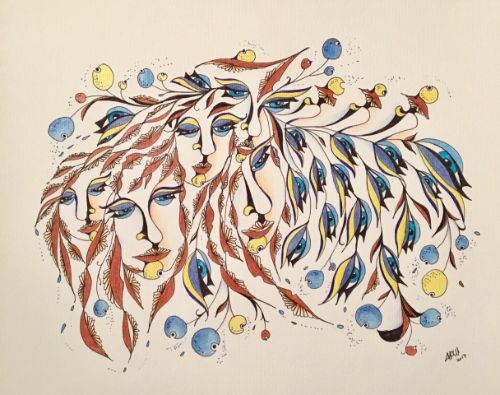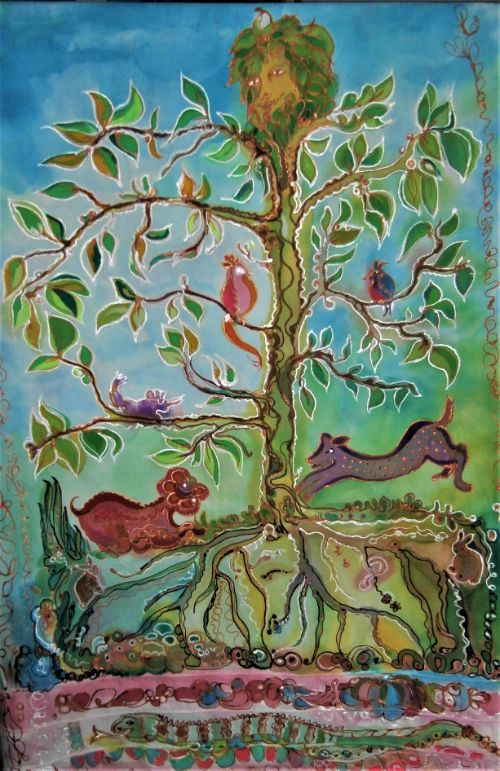 aanglesley@aol.co.uk
Painter and printmaker for many years working across several media including collage, water colour, etching, drypoint and textiles.
Also showing work by 
Anna Bisset
Chris Thomas
Leila Skye
Nilda Negretti
Patrick Purcell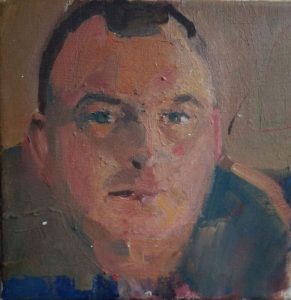 Patrick studied Fine Art at the Byam Shaw School of Art and  has since been teaching classes (including life drawing) for the past  30 years. 
email: Patrick@artgroupwanstead.com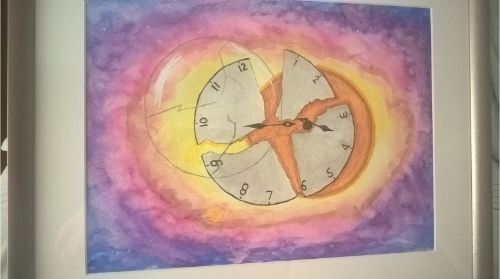 Learning to work in Watercolour has renewed my interest in art and I am now trying many different medias, looking forward to Art courses and hopefully being able to set up a community group to help isolation and loneliness in the community called "Cup of Art" with Leila Skye.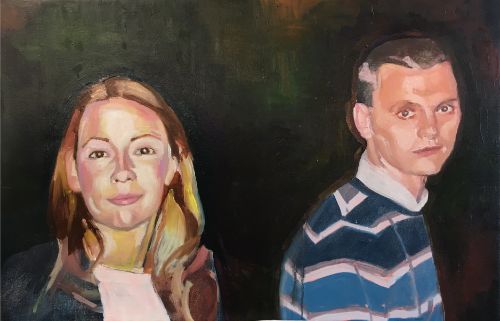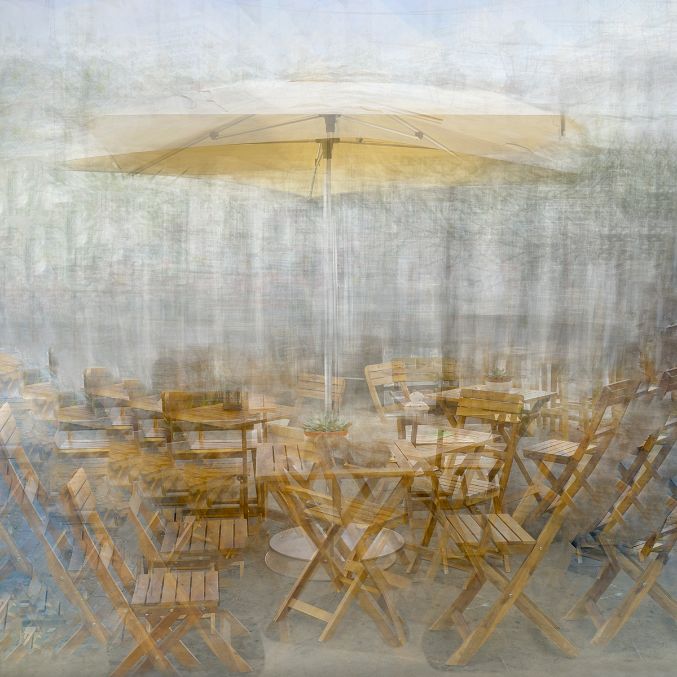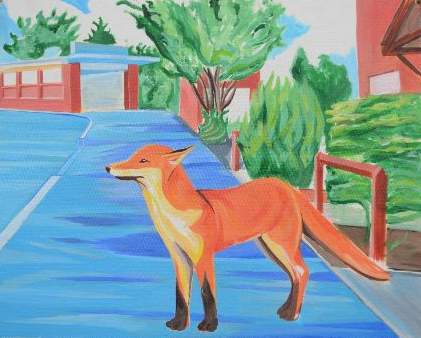 Eider Ezama
Email: eve22ezama@gmail.com
 Painting with a brush and experimenting with new techniques is where I find peace and motivation to continue creating. Born in the Basque country, around mountains and the sea, I look forward to experiencing nature wherever I go. Flora and fauna usually take precedence in my work. I use brightly coloured acrylics to paint and I mostly use recycled pieces of furniture board as my canvas. I identify with surrealism in my art even if I prefer art deco and cubism. I reside in Snaresbrook; it inspires me a lot and I want to paint every magical corner of this place.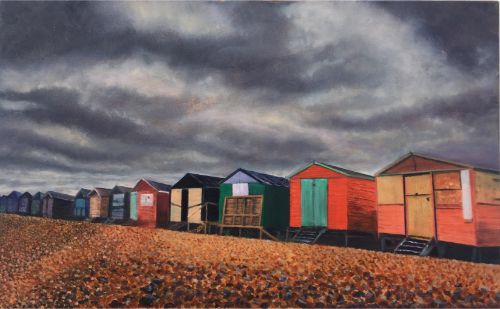 Emma Davies
emma@emmadaviesart.com
 www.emmadaviesart.com

Emma enjoys the never-ending process of discovering new techniques and subject matter. She particularly likes the feel of oil paint and the slower drying time which gives more room to experiment. For her, painting is as much about trying things out, seeing and learning as it is about the finished piece. She loves getting into the zone in which time becomes irrelevant and she's completely absorbed by the process. She's currently experimenting with copper and beeswax and various ways of applying paint on canvas to create different textures in her oil paintings.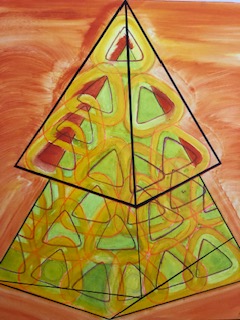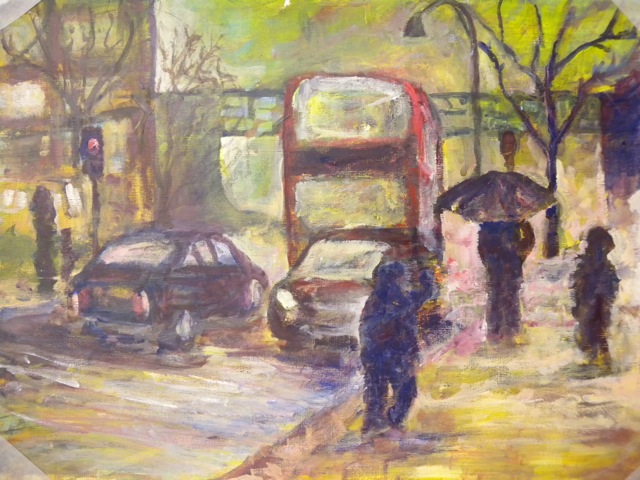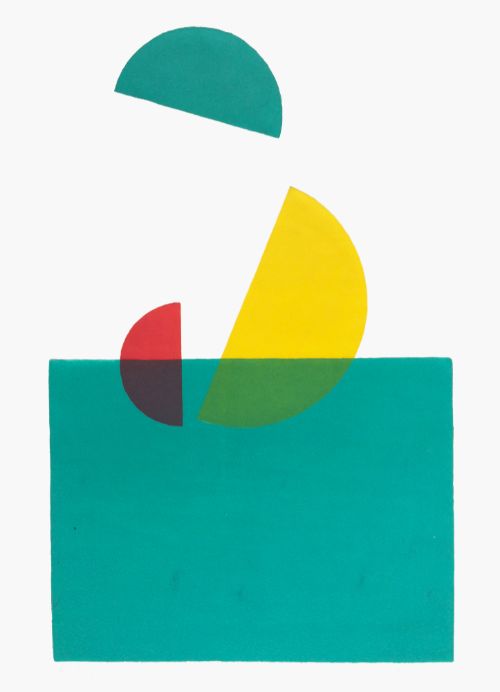 Judit Prieto
Email: juditprietoart@gmail.com
www.juditprieto.com
Judit was born in Barcelona, but works and lives in London. She graduated in interior design in 2002 and worked in this field for 11 years. Her artwork is inspired by nature and other personal interests. Inspiration plays an important role in the process of her work because she expresses what she feels which gives an openness and originality to her art. Since she started painting in 2009, her work has evolved from figurative -capturing the beauty of the moment- to gradually shifting into the abstract. Colour and form take a journey from representation towards abstraction, an open-ended journey which allows a sense of freedom and expression. This shift in the creative process is due to her increase in meditation practice in connection with nature and during her work. She uses techniques such as oil painting, mono-print, linocut and photography in making her art.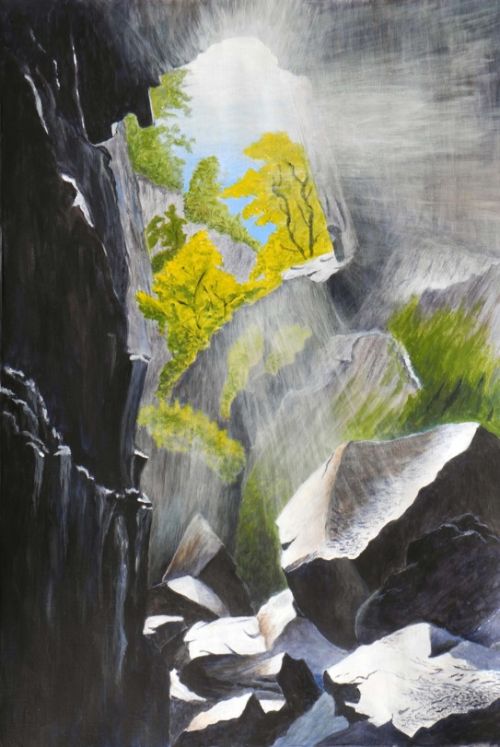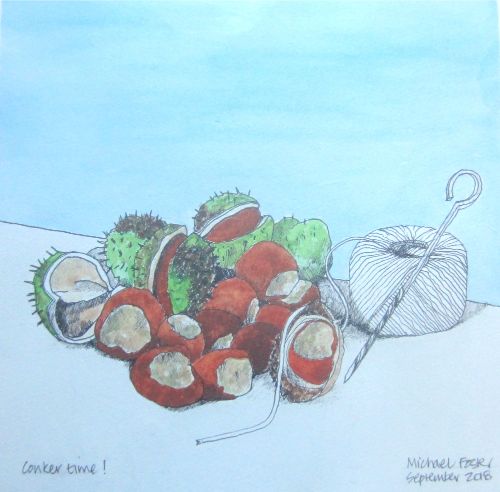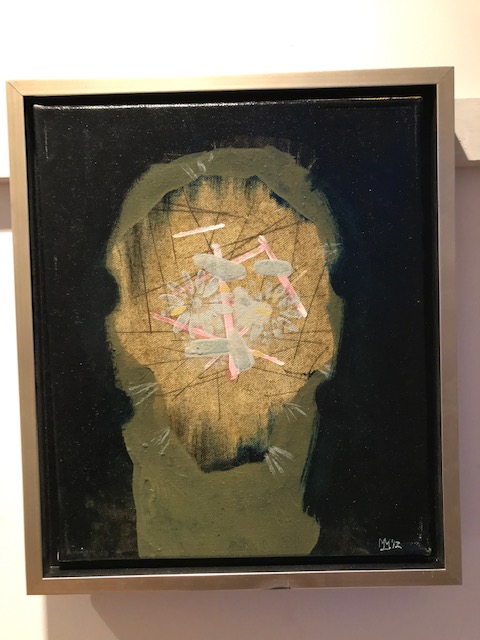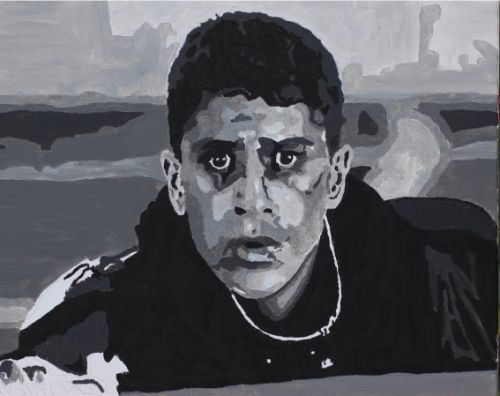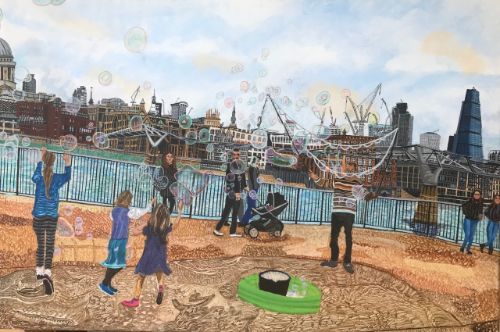 naomi_fenton@yahoo.com
http://easydesigns.org/portfolios/Fenton

I studied textile design and printing at Chelsea school of Art. I was a textile designer, but when I started a family I started painting murals and now work on canvas I love painting and colour is my fave point and keeps me out of the shops for a while ha ha ha
7. Wanstead Opticians, 127 High St
Annarita Mazzilli
Sharon Lindsey

7a. Coco boutique 125 Wanstead High Street
9. Cafe Chicchi, 123 Wanstead High St.
Zari Alexxanderr-Caine
I love colour and the wonder of creating stories with colour. I am influenced by rustic culture, poetic expression and Mother Nature's voice. I am an abstract creative and my preferred medium is acrylics. As a poet my pieces are wrapped in pictural words.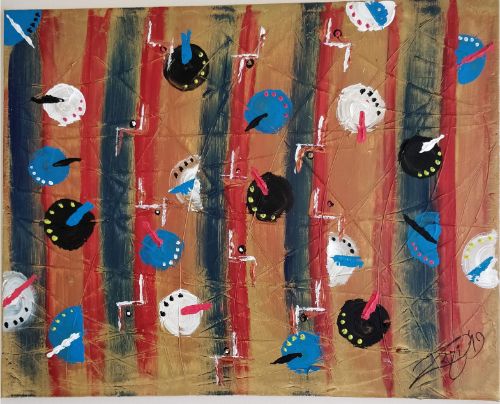 10. Daisy florist, 121a High St.
Amelia Goldsmith.
Anna Wicslow

11.Francis & C. Walters Funeral Directors, 121 High St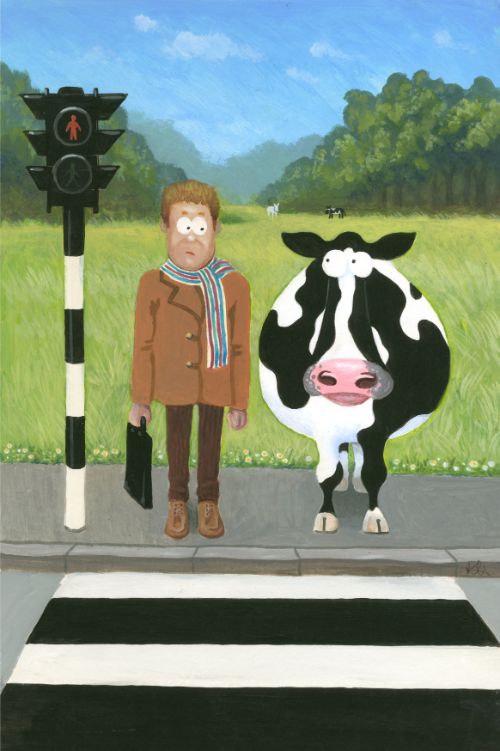 12. British Heart Foundation, 119c High St.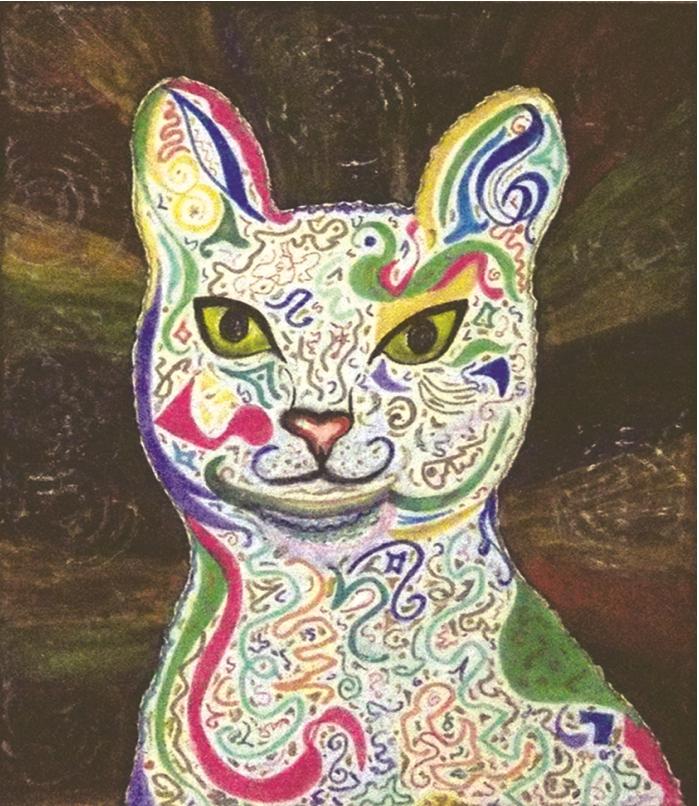 13.Wanstead Fish, 119b High St.
Richard Pratley
Natalie Bolton (Consciously Creative)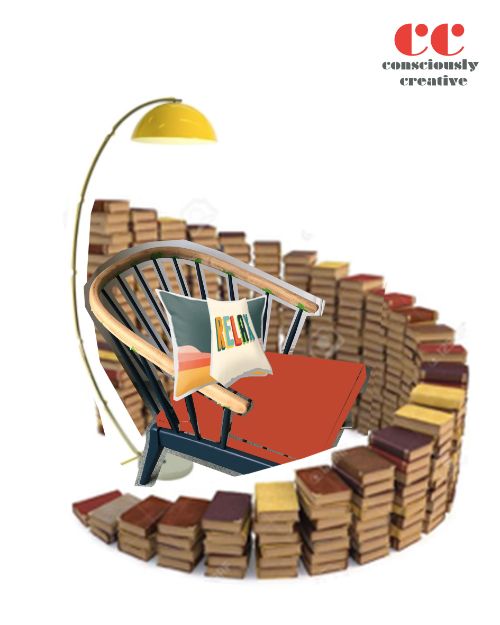 Natalie Bolton
Email: Consciouslycreativenow@gmail.com
https://www.instagram.com/consciously_creative_now/
As Designer-makers we have long upheld principles of craftsmanship and sustainable design through up-cycling and re-appropriation of authentic heritage materials. We take un wanted items and prevent them from going to landfill by re-imagining them in a colourful modern aesthetic.A time to reflect is an installation using our craft to allowing us the time we all so desperately crave to sit and reflect.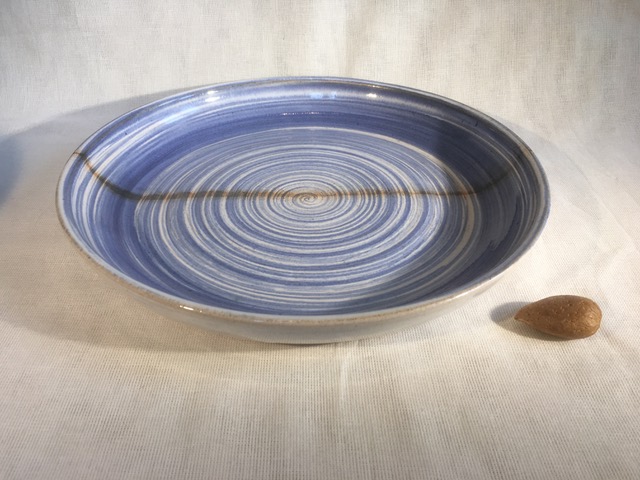 14. Azzurra, 119 High St.
15. La Bakerie, 119a High St.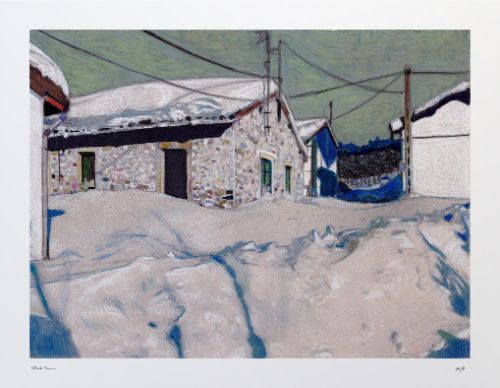 ishairi@hotmail.com
www.ishairimmer.com/
'In my paintings I am both the subject and the object. In a narcissistic act I, the artist, deconstruct and recreate figures of myself and of my loved ones. I take images of my banal life, build them into stories and present them as important. The way those situations are painted transforms an everyday images into broken narratives, into unclear statements. This lack of clarity, this doubt, is the ambiguous point I find most fascinating in the human condition, and it is only from this personal point that I can try to say something real.'
16. The Art Shop, 117c High St.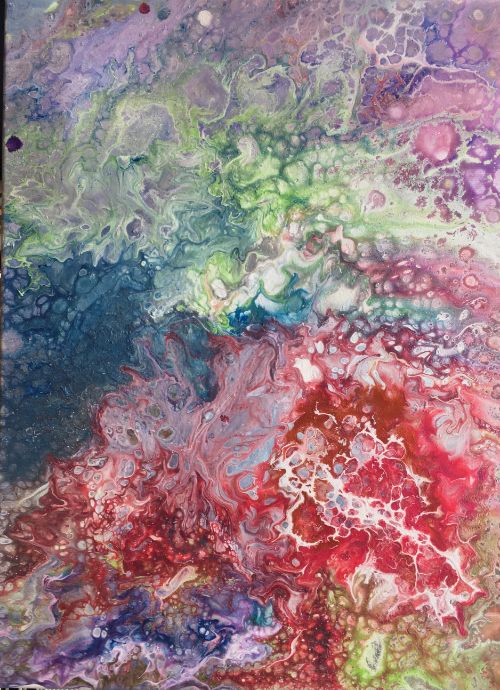 Danielle
Email: danielle@jukes.org
I am an early stage artist who mostly enjoys acrylic pours. I try to always create art that I would want to display in my home.
17. The Stow Brothers, 117a High St.
Teresa Witz
Linda Cooney
Bernie Clarkson
Donna Mizzi 
Postcard art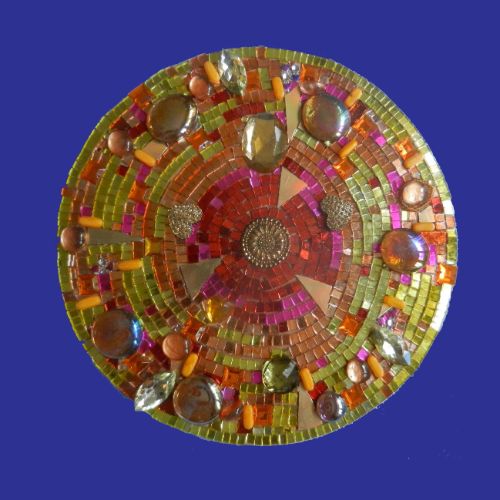 donnamizzi@btinternet.com
Sparkle art, using anything from recycled sequins and glass beads to rhinestones and diamond dust.
020 8989 9881
18. Allan Burgess Centre/Age UK Redbridge day Centre, 2 Grove Park.
Age UK classes run by the Two Ronnies.
and Brenda Coyle.
19. Elegance Cleaners, 9 Clockhouse Parade.
20. Harvey's, 6 Clockhouse Parade.
21. Oxfam Books and Music, 1 Clockhouse Parade.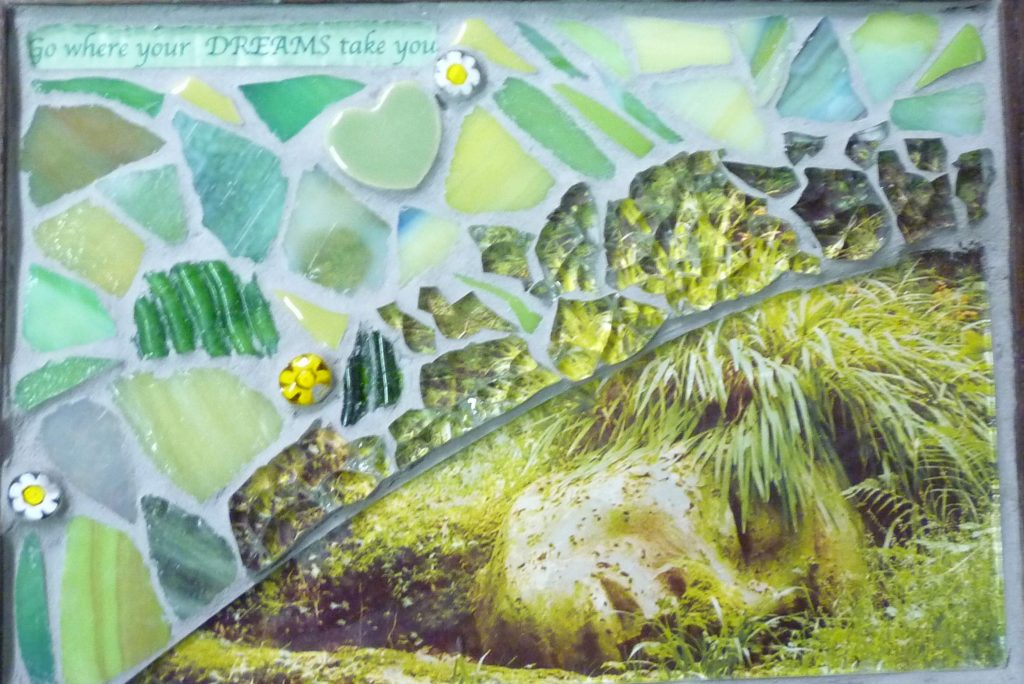 22.Wanstead Pharmacy/Post Office, 75 High St.
Helen Maule
Naomi Fenton Rayman
23. Images in Frames (From Sept 9), 71 High St.
Ishai Rimmer 
Teresa Witz 
Gillian Bush
Louise Buckle
Emma Davies 
Katherine Poluck
I love painting all animals but my main inspiration comes from horses, mostly commission work in either watercolour or acrylic. I am a self taught artist but have worked with horses and still ride and feel this has given me insight into their character, behaviour and how they present themselves.
24. Moments cards/gifts, 69 High St.
Alison Stenhouse
Karen Humpage
25. Tesco Express, 65-67 High St.
26. Peter's Antiques, 76 Nightingale Lane.
27. Eightyfour Photography Gallery, 84 Nightingale Lane.
Geoff Wilkinson,
Amelia Goldsmith
Helen Green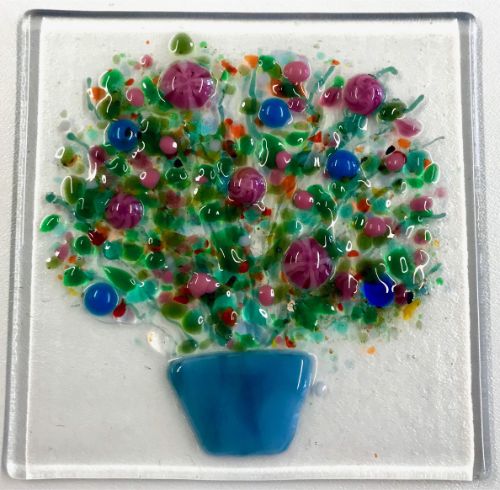 My main love is hand crafting jewellery using silver & gold filled metals, precious and semi precious gemstones. I've been doing this for about 7 years but about 2 years ago I decided to try my hand at fused glass so I could make my own glass elements for my jewellery designs. 


After attending a couple of short courses, one at Redbridge Institute then branching out on my own I discovered I loved making fused glass artwork which is inspired by colour, texture and the natural environment around me.

 

I love working with glass.  It's completely unpredictable and you never really know what you'll get until it comes out of the kiln.  I especially love working with transparent glass as rays of light reflect through it and add a little shimmer or sparkle.
28. The Duke pub, 79 Nightingale Lane
James Knight
Chris Saunders
Tim Armitage
Donna Mizzi
Victoria Baskerville
 I am a community artist, bringing together mental health themes, Social and Political contexts, difference and aspects of the self and the collective.
30. The Larder, 39 High St.
Karen Humpage 
Sally Medcalf 
Andrea Morton 
Ladan Ghiami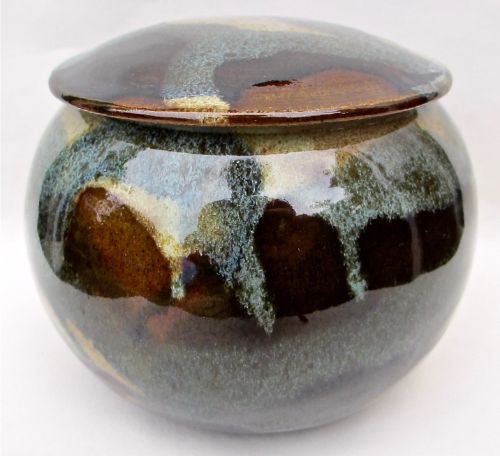 32. The Cuckfield Pub, 31 High St.
Alison Stenhouse 
Emma Davies
Frankie Jaggs
33. Heads 'n Tails, 21 High St.
Anna Brown 
Gillian Bush 
Louise Buckle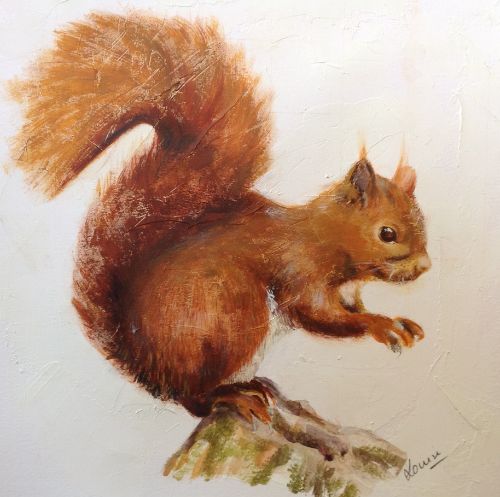 louisebuckle@yahoo.co.uk
I enjoy working with animals and people in a narrative way. I want my pictures to be more than a portrait. I have attended art classes over the years, but have never taken an art degree. Even when I am not painting I and planning paintings, or thinking about colours!
35. Target Fit, 15 High St.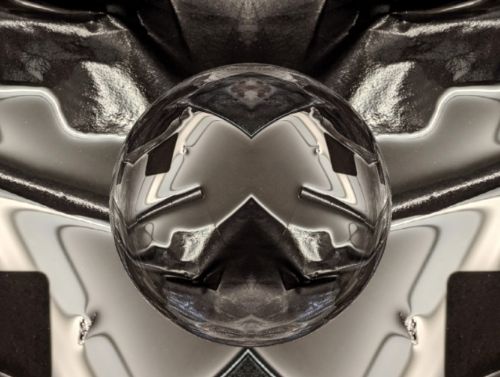 My work this year has been inspired by Target Fit in Wanstead High Street where manager Carl Prince has supported three pieces of my work for display during the Wanstead Arts Trail. I took my initial design from the shapes and colours of all the amazing and powerful gym equipment at his Wanstead fitness studio. I transferred these forms into my artwork, by using textured papers, natural light and lots of Indian black inks, I created a new contemporary style of work in three distinctive panel pieces. I integrated the whole theme through photographic tools to produce an almost holographic effect throughout these geometric designs. Artist: Brenda Coyle Title: Scattered Time (one two & three) Colours: Silver, Metallic, Monochrome and Grey Medium: Photography
36. Bare Brew, 7 High St.
Carne Griffiths 
Russell Frost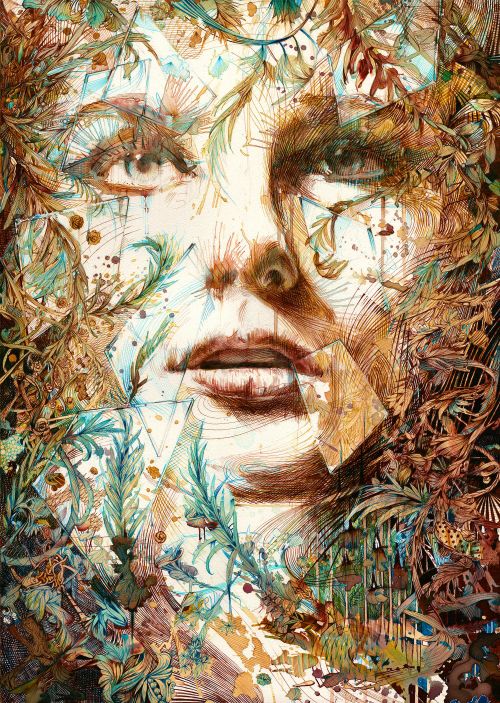 37. DaBora Conway, 9 Wanstead High St.
38. Le Voyage boutique, 3 High St.
39.Simple 'n' Natural, 3a Wanstead High St.
40. Bells Blinds, 1a Wanstead High St.
41. Devonsbrook Bathrooms, 3-5 Hermon Hill.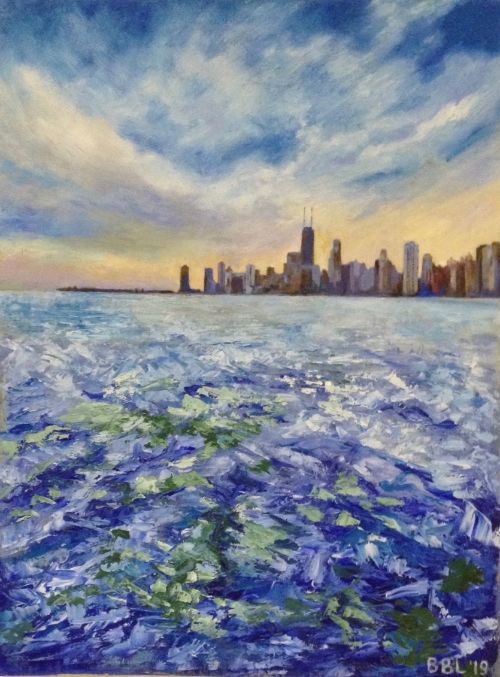 42. Phone Fix, 2 Saxonbury House, High St.
43. Lillies of Wanstead, 5 Gwynne House.
The artistic staff of Lillies with artist Leila Skye.

leila.skye125@btinternet.com
Website : Wanstead Community on Facebook

Born into a family of artists and writers, I have always drawn and painted. In the last 2 years arriving to Wanstead, I have fallen in love with the magic of watercolours.
44. Time for Tea, 5 Station Parade, Snaresbrook
45. Keatons (estate agent), 1-3 Station Parade.
46. Bombetta, 1-5 Station Approach.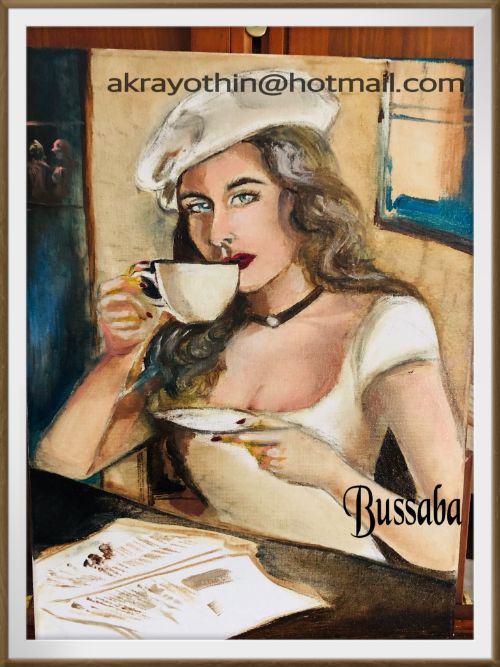 47. Christchurch Primary School fences.
48. Times newsagent, 12 High St.
48a Robin's Pie and Mash , 14 High Street,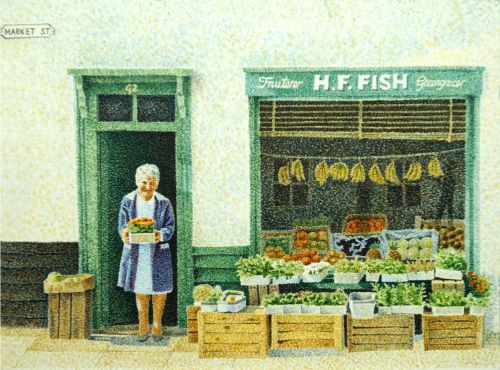 49. Christ Church, Wanstead Place.
Brenda Coyle & Rory Aitkin 
Marsh Quilters
Sally Medcalf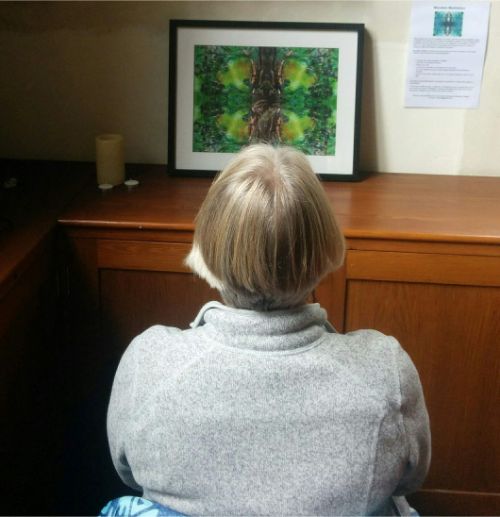 Rory and I are both freelance artists who again have decided to collaborate together for the second year during the Arts Trail. Last year we had a huge success with our meditation art & music pieces. Since then Rory has moved his studies and recording to Abbey  Road Studios (following in the footpath of the legendary Beatles!!!!) Rory has been inspired yet again working within these amazing studios which have lead him to produce new musical arrangements for some of my meditative mandalas – all of which we will be displaying at Christ Church Wanstead.

This year we will also be hosting FREE mini meditation classes (Saturday 14th September & Sunday 15th September) at the Vestry Room in Christ Church Wanstead. Please do not hesitate to contact me for further details and to book your FREE tickets.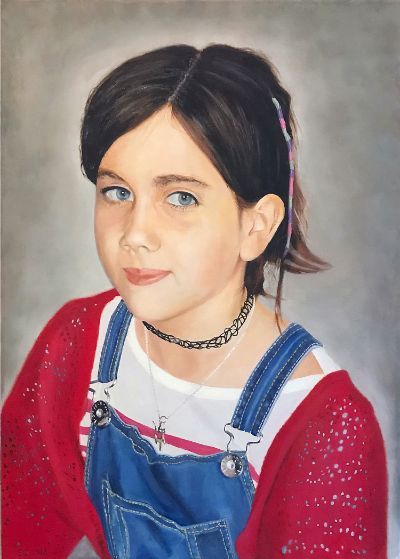 51. Petty Son & Prestwich, 11 Woodbine Place.
53. Bambini, 15 Woodbine Place.
54. Churchill Estates, 32 High St.
56. Otto restaurant, 44 High St
57. Darrell James Travel, 46 High St.
Sally Asbury 
Richard Meyer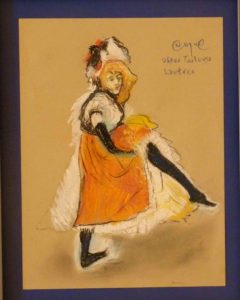 58. Douglas Allen (estate agent), 52 Wanstead High Street.
60. St Francis Hospice shop, 56 High St.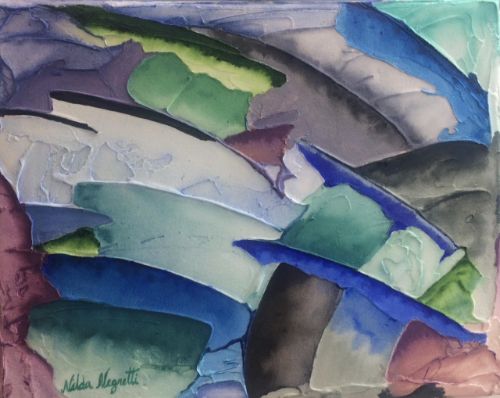 Email: nilda.negretti@gmail.com
 I am a Venezuelan artist. The broad emotional changes I have been through after being forced to leave my native country have strongly influenced my paintings. My work is rich in texture, shapes, contrast, movement, and colour. I work mainly with acrylic paint, mounting paste and rich tones of colour, to express the ups and downs of my life together with the unexpected inner changes I have experienced.
61. Majestic Wine Warehouse, 60 High St.
Michael Martin's students
Stuart Edwards 
Karen Humpage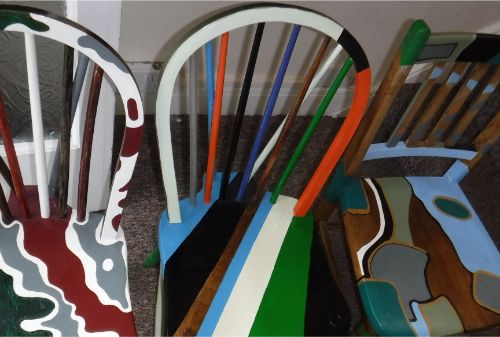 Stuart Edwards
Painted Furniture and Jewelry (will be on sale at the Wanstead Festival)
Email: sedwoods1@gmail.com
Pat Pratley 
Emma Davies
Naomi Fenton Rayman
62a. The White Out vape shop
63. Bairstow Eves Countryside, 68 High St.
63. Bairstow Eves Countryside, 68 High St
64. Barnardo's, 70 High St.
Tim Armitage
James Knight 
Teresa Witz
 I grew up by the sea – surfing and swimming and that's one of the main reasons so many of my pieces are based around the ocean.
65. Martin & Co., 74 High St
Paul Read.

I am an amateur artist living locally. I began painting in 2018, experimenting with both acrylics and oils.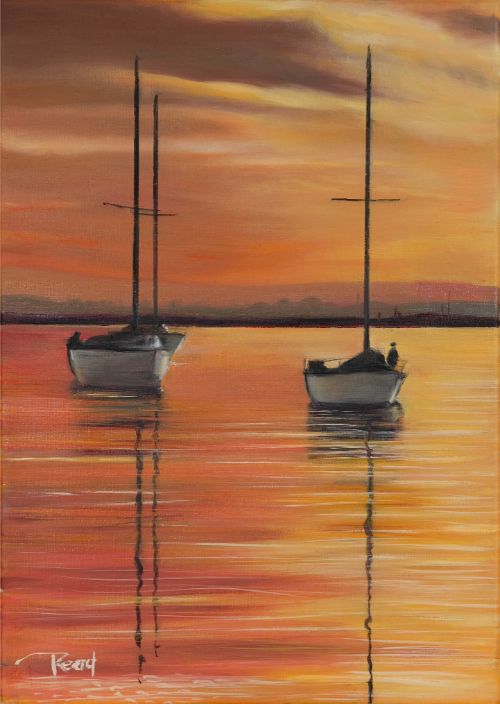 66. Bike Trax Wanstead, 3 Cambridge Park.
Noah Smith
Email: dakota42@ntlworld.com
 Noah Smith is a student artist studying BA Fine Art at Chelsea College of Arts. His playful, colourful work spans illustration, sculpture and performance. This exhibition includes a selection of sketchbook works.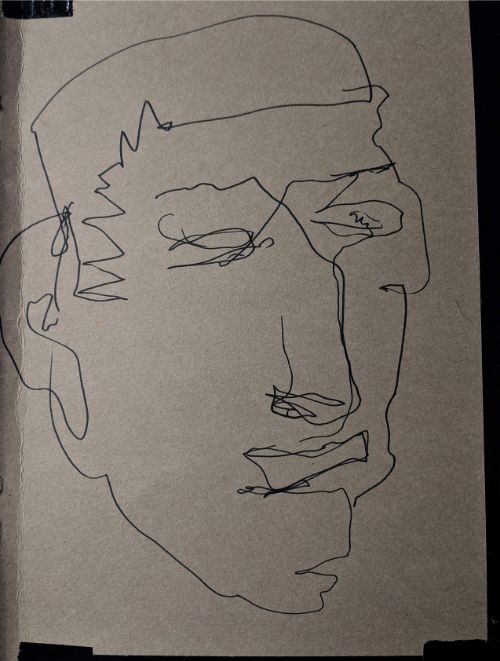 68. Wanstead Library, Spratt Hall Rd.
Sue White
Postcard art 
Susan Rowley (Friday's Child Jewelry) 
Sharon Lindsey's carer group
Sakina Brohier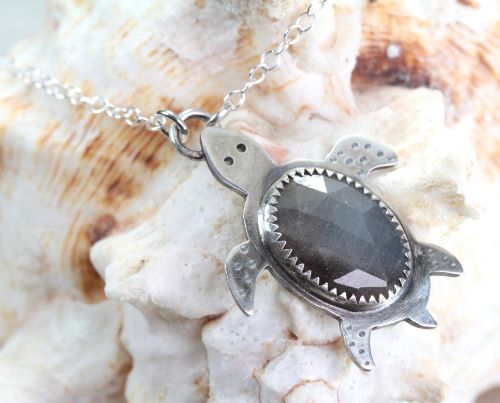 69. Wanstead House Community Association, 21 The Green.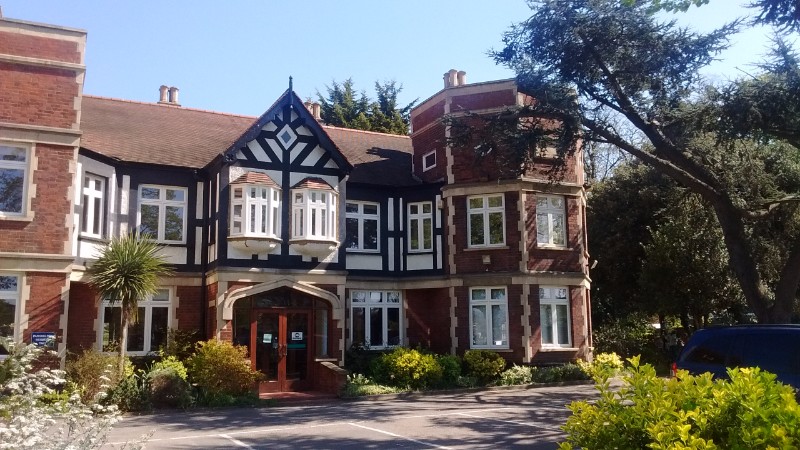 Showing  artwork  from various classes and groups based at this local community centre.
70. Wanstead Golf Club, Overton Drive.
71. St Mary's Church, Overton Drive.
Wanstead High School sixth form students
72. Aldersbrook Library, Park Rd.
73. St Gabriel's Church, Park Rd, Aldersbrook.
Aldersbrook Primary School pupils and artists from the local community.


Saturday 7 September
LOCAL MAKERS MARKET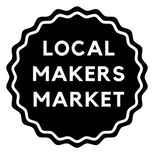 Christ Church Hall, Wanstead Place
A modern, curated artisan craft market with more than
50 stalls plus children's activities and a vegan pop-up cafe.
Free entry: 10am-4.30pm.
UNHOLY COWS
The Larder and Filter Bar, 39 Wanstead High Street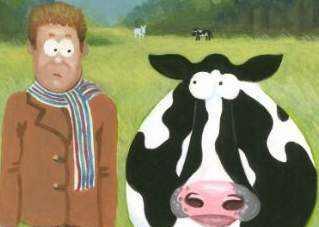 Remember the days when cattle ruled Wanstead's roads and front gardens?
Adults and children will enjoy the true and wacky recollections though the eyes of artist Karen Humpage. She will will be signing her fabulous book, Common or Garden Cows, and displaying the book's artwork at this favourite watering hole for humans. There will be colouring-in activities for kids while parents stop for a coffee. Meet her from 2pm-5.30pm.
Sunday 8 September
WANSTEAD PHOTOWALK
Eightyfour Gallery, 84 Nightingale Lane
To go from Tarzy Wood across the three Wanstead greens. Meet at photographer Geoff Wilkinson's gallery at 84 Nightingale Lane, 10.30am.
Cost: £10. Places limited. Book via Wanstead Fringe website.
Wednesday 11 September
EVENING RECEPTION
Darrell James Travel, 46 High Street
Open to the public. Gaze at the mosaics and art,
and at picturesque travel destinations. From 6pm.
PICTURES WORTH A THOUSAND WORDS
Eightyfour Gallery, 84 Nightingale Lane
An evening with award-winning photographers Geoff Wilkinson and Stefan Rousseau (the Press Association's chief political photographer), both Wanstead residents. They will show why particular photos get selected for publication and the stories behind them. 7.30pm-9pm. £10 incl glass of wine.
Book via Wanstead Fringe website.
Thursday 12 September
ART ON SHOW & PERFORMANCE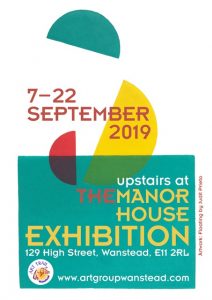 Upstairs at The Manor House, 129 Wanstead High Street
A new display of artists' works with an evening of performance in words and music by In Transit, a group of creatives led by Jeanne Holland-Young.
Free entry: 7-10pm. Performance from about 8.30pm. The artwork can also be viewed throughout the Trail.
Sunday 15 September
CHRIST CHURCH FESTIVAL: ART, FLOWERS, MUSIC & MORE
Christ Church, Wanstead Place
Explore the varied artwork from local artists displayed in the church, including Marsh Quilters and meditative work from Brenda Coyle with music from young Wanstead composer Rory Aitken. Open from 8am-4pm (morning worship until 11am). Also open Saturday 14 September.
See www.wansteadparish.org
Sunday 15 September
ART TRAIL ZONE AT THE WANSTEAD FESTIVAL
Christchurch Green, off the High Street
Artists and designers will run a wide variety of stalls, including one for marine life charity Sea-Changers. Activities will include the giant Lego workshops, a chance to create your own art postcard, and other choices for adults and children. 11am-6pm.
Saturday 21 September and Sunday 22 September
OPEN HOUSE WEEKEND AT ST MARY'S CHURCH
St Mary's Church, Overton Drive
Explore Redbridge's only Grade I building, and see the work of Wanstead High School's sixth form art and photography  students. For more information, see www.wansteadparish.org
Sunday 22 September
'END OF THE TRAIL' GET-TOGETHER
Wanstead Golf Club, Overton Drive
Art Trail artists and local art lovers are invited to Wanstead Golf Club to celebrate the end of the 10th Art Trail Wanstead and to see the work of Jason Rose's students. Drinks can be bought from the bar.
Event: 2pm-5pm.
Thursday 26 September
BEYOND THE TRAIL: WINE, WOMEN & DRAWING
Majestic Wine Warehouse, 60 Wanstead High Street
At Majestic's September wine-tasting, tutor Michael Martin will give a brief history of British Life drawing (featuring the human figure). See some of his students' work on display. To book, go to www.majestic.co.uk/stores/wanstead

TO MAKE an impact on an art trail, sometimes you just have to think… small. Artist Janet McKay decided to take a departure from working on large canvases to recreate fine art masterpieces on a tiny scale. And to display them, she built her own  miniature easels, then a miniature gallery – a stunning work of art in its own right.
Her Cornellieson Gallery and its fabulously detailed and accurate oil paintings will be a special feature at this year's 10th Art Trail Wanstead, being displayed in the  window of the event's sponsor, The Stow Brothers. (Also see a couple of the tiny paintings in the window of Keating, the jewellers.)
At The Stow Bros' eve of the Trail reception on September 6, those attending, including members of the public, will be in for another treat.
As the result of a collaboration with Janet's art partner, technical wizard Martin Jones, there will be a chance to "tour" the gallery via Virtual Reality. 
The two artists are already looking at brilliant ways to take their projects many steps further, to surprise and delight people who enjoy life on a Lilliputian scale. One plan is to give dolls' house enthusiasts the technology to tour their own creations. Janet's work also allows collectors to own fabulous individual hand-painted famous works of art at an affordable price (mainly £150 – £200). As Janet says: "I'm not selling a little painting. I'm selling a little world."
The miniaturist's gallery and artworks have already had a brilliant reception at the Kensington Dollhouse Festival, which attracts the best craftspeople from all over the globe. But Janet's work is is an area of creativity which straddles the realm of miniatures and  the art world.
The couple originally joined Art Trail Wanstead as special guests, and also
have artwork installed in Christ Church. 
Much of their work reflects their interest in animation and illusion.
To see more examples of their art,
go to: www.cornelliesongallery.com;
on Facebook and Etsy go to:
Cornelliesongallery;
on Instagram go to:
nellietheminiaturist
.