One postcard. Your art. Post it to us, share it.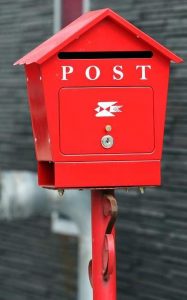 We want your Art!
After the success of last year's show, I am running the postcard art exhibition again celebrating the trail's 10th anniversary. Just create a postcard, or number of postcards, featuring your artwork. Post it or hand deliver it to The Stow Brothers, Wanstead. (Address below.)
The theme for the work is: TIME
Take part in this creative show and encourage friends and family to participate too.
Post your art to us…let it travel and be seen!
Guidelines for Entries
It is an exhibition open to all and it's free to take part. The exhibition's power is in the collective response to this theme and the unique identity of each card. Postcards are likely to undergo postage wear and tear – this is desired and part of the journey of this form of art.
All artworks to be original please.
The postcard – It must be usual postcard dimensions, as imaginative as you wish.
Post to: Address below (remember the stamp!).
The Art – POST ART can be in any medium robust enough for posting (paintings, drawings, poems/written words, prints, photographs, 3D, textiles, mixed media, collage) so be creative, be bold, enjoy it. No obscene images can be accepted.
The back of the postcard:                     

Title WANSTEAD POST ART  
Medium c/o The Stow Brothers
Addressed/or hand delivered to:
117a High Street
Wanstead 
London 
E11 2RL
Name or "anon"                        
Contact e-mail (optional)                
Disclaimer/further Info – Art Group Wanstead cannot be held responsible for any lost postcards in transit or during the exhibition and we reserve the right to respectfully use your submitted artwork for exhibition marketing purposes and any document of the exhibition in the future. We shall let you know where they are to be exhibited here on  our wesbite. All works will become the property of  Art Group Wanstead after September 2019 and may be sold for charity where possible.
Deadline for cards – It will be wonderful if you send in your artistic postcards as soon as possible and by the deadline of 31 August to allow time to display them. 
Contact Eugene Coyle (eugene@artgroupwanstead.com) with any further questions.
Let go of your art and set your creative side free!